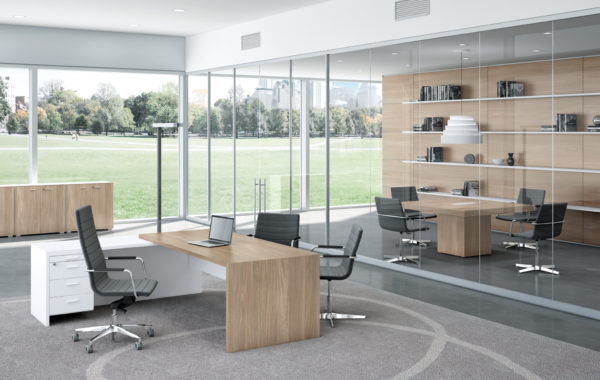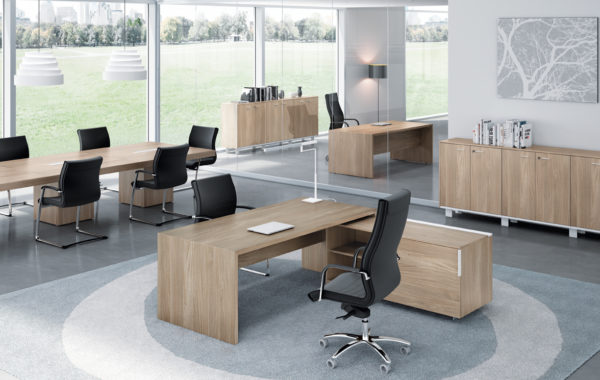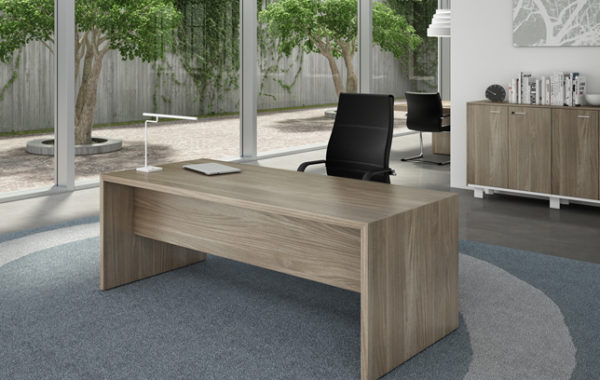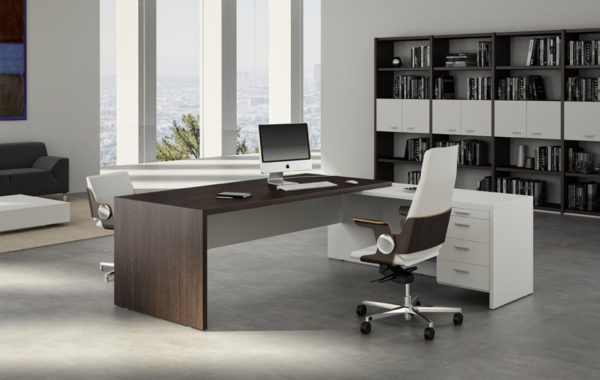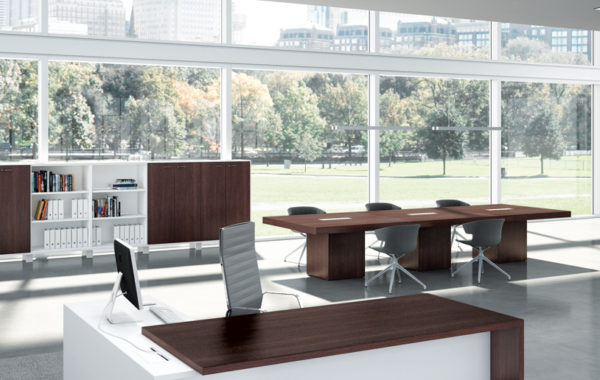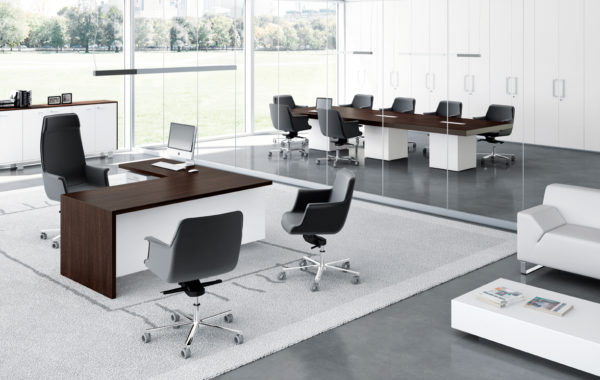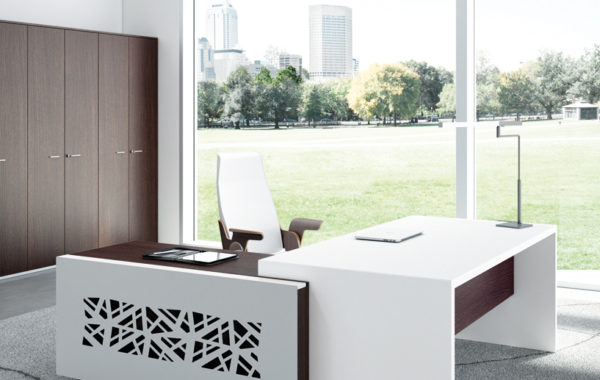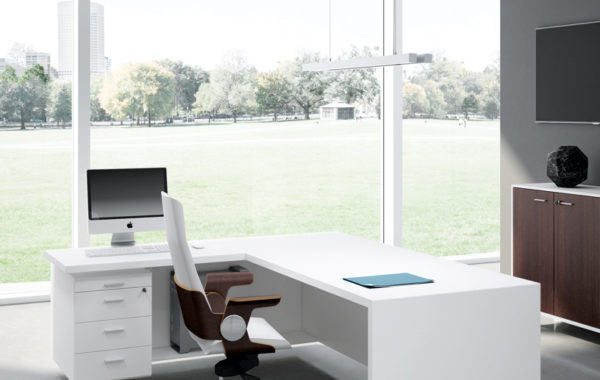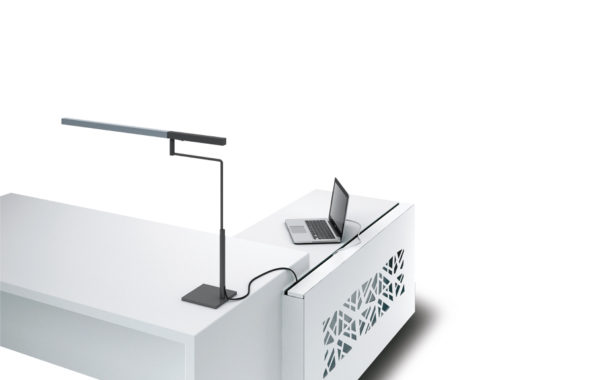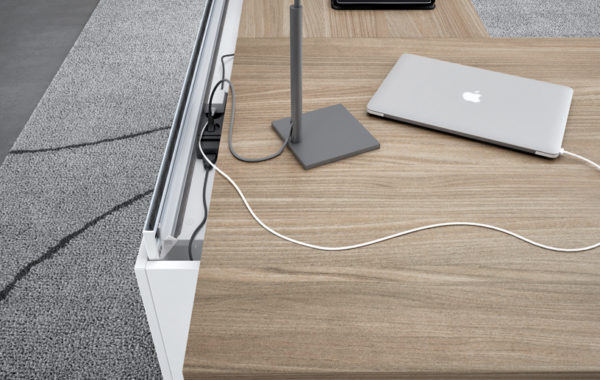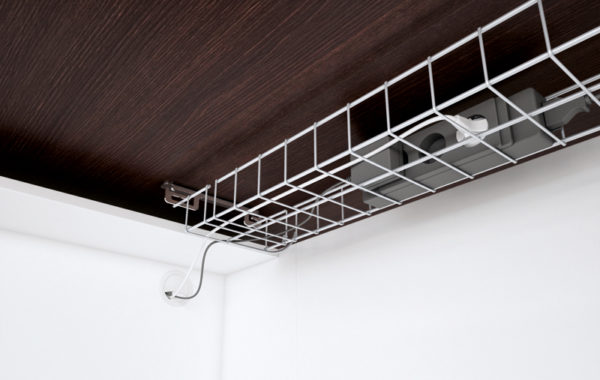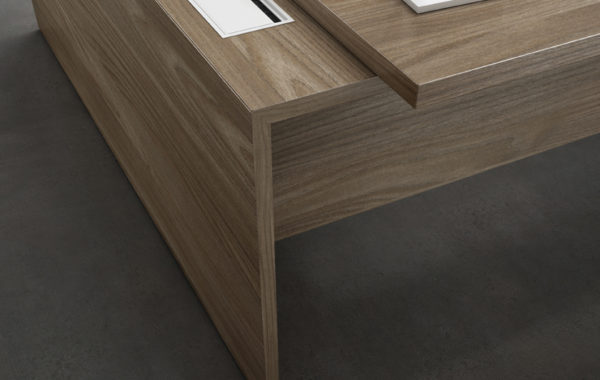 A bridge between classic and modern style T45 is characterized by extremely clean lines and strong personality, it features a pleasant environment with a stylish combination between old and new aesthetic trends, strong and functional.
The executive office in a contemporary vision, able to combine versatility and solidity. Work, store, meet: formal simple and basic elements, pure shapes, strong thicknesses. All these features contribute to compose a workplace that enhance well-being.
A collection with great aesthetic impact. The combination of finishes creates a perfect balance between functionality and design, prestige and technology. The high modularity of all elements – desktops, structures, credenzas, storage compartments – allows multiple finish combinations in order to customize the workspace.
The workspace interpreted with a contemporary and unconventional vision. The smart and original combination of materials and elements creates solutions and configurations with a strong personality and functionality.