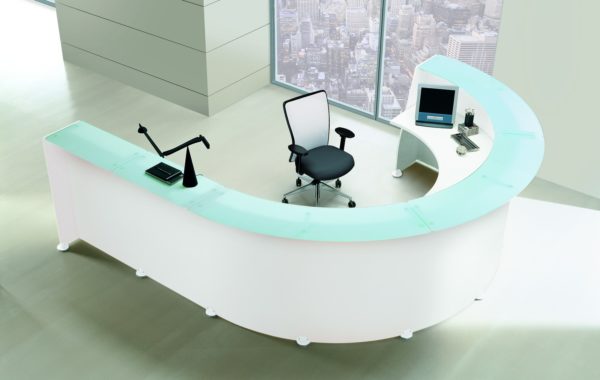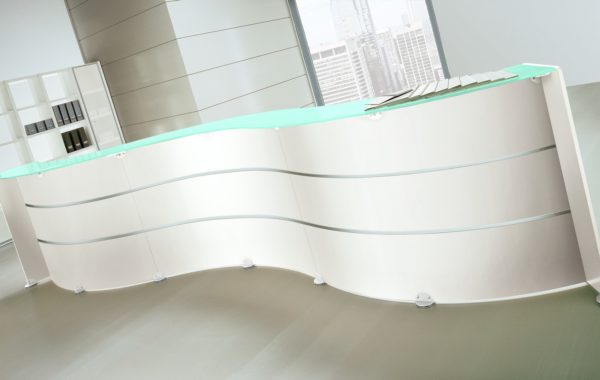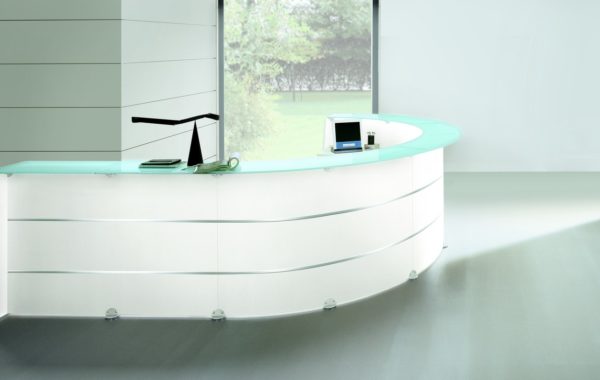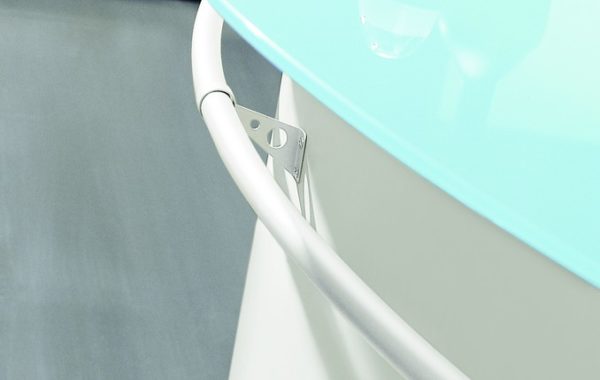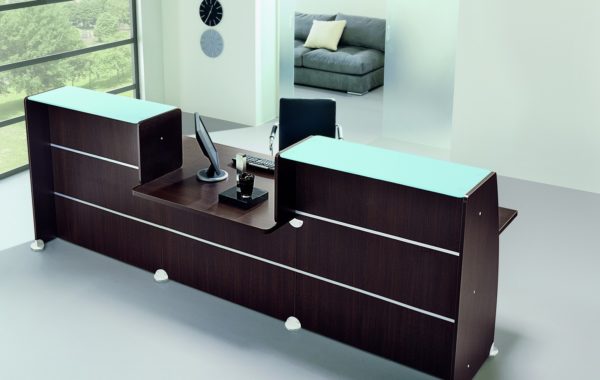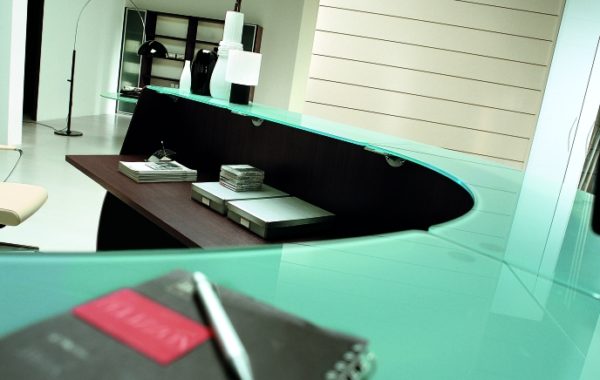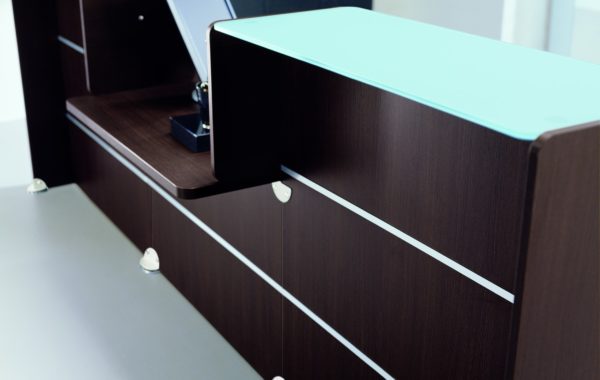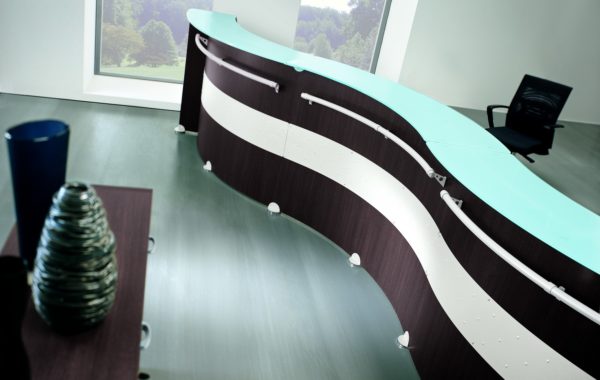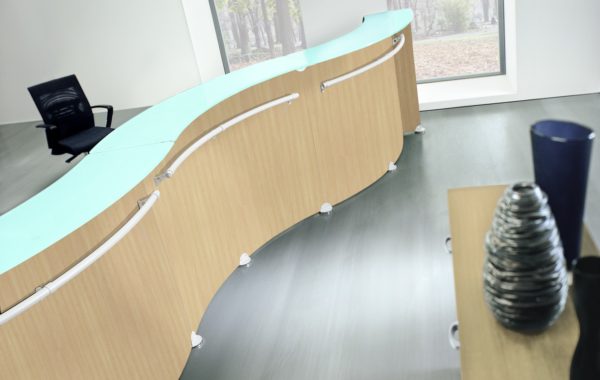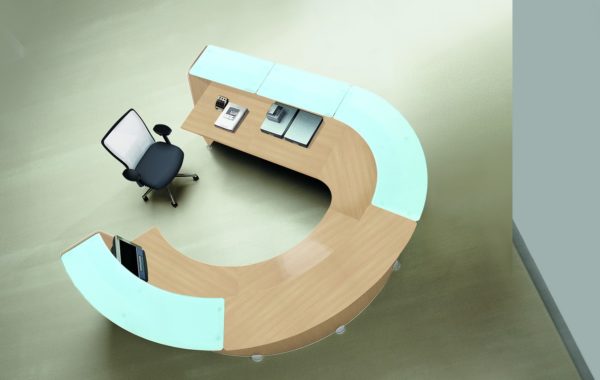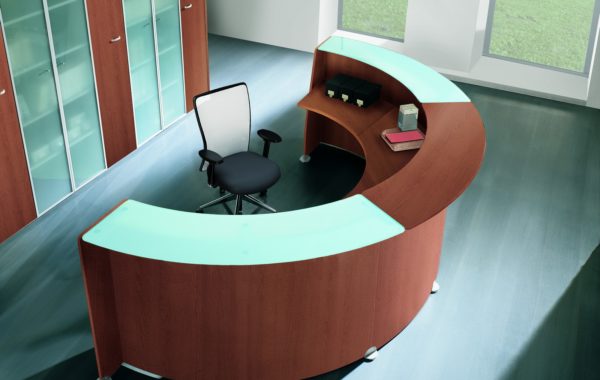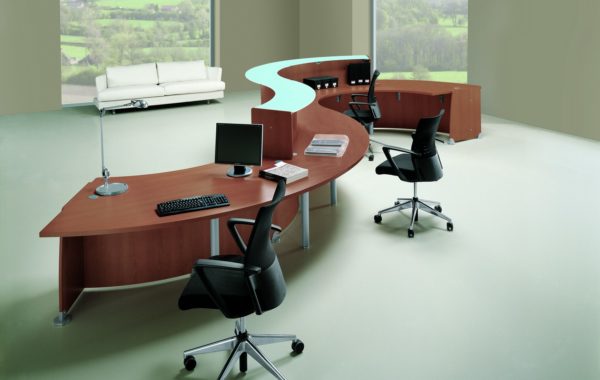 To receive and to organise. Rounded, winding shapes, straight lines are details of great importance while the combination of rich materials suggest the study of a design which takes into consideration the person to solve the needs of the working space.
The success of a furnishing line is due to the versality of its components. Curved and straight elements combine together creating always new solutions.
The addition of aluminium details give an elegant and personalized touch to the reception composition
Outside a winding curve to welcome the guest, characterized by the inserts in alumium finish, inside a big and organized working top, a linking unit between your company and the outside world.